Students Placement & Admission
One core area of our services is the students placement to Nigerian Private Schools. We help Nigerian parents abroad in particular with admission and placement of their wards into good private schools. The beauty and privilege of western exposure and upbringing is matched and complemented with the cultural and essential social blend of African orientation and a more disciplined lifestyle.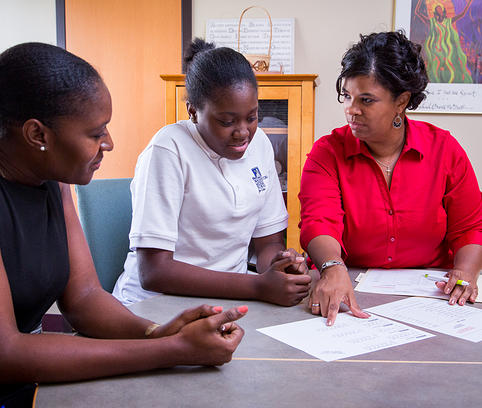 We take over custody of the ward (in the place of the parents) in conjunction with the school authority for the management of such child's education and welfare here in Nigeria. This service has been well embraced by parents living in the United Kingdom, Canada, America, Ireland and Germany; and records have shown tremendous improvement and development in their wards – resulting into a lifetime experience, change and appreciation of privileges on top of the expected academic brilliance. Some wards would move on to private universities while majority of them tend to return to base and further their education abroad.
We have carefully screened and selected highly reputable and top academically performing schools to affiliate with. Our list of schools cut across the country with the likes of Atlantic Hall School (Lagos), Olashore International School (Osun), Charles Dale Memorial International School (Port Harcourt, Greenspring International School (Lagos), Hillcrest School (Jos), Corona Secondary School (Ogun), Loyola Jesuit College (Abuja), Grange School (Lagos), Vivian Fowler Memorial College for Girls (Lagos), Greenoak International School (Port Harcourt), Chrisland College (Lagos), Adesoye College (Kwara), Premier Academy (Abuja), Day Waterman College (Ogun), American International School (Abuja/Lagos), Trinity Int'l College (Ogun), British International School (Lagos), Faith Academy (Ogun), Lifeforte Int'l School (Oyo), Bloombreed High School (Port Harcourt) and many more.